JIKIDEN REIKI® SEMINAR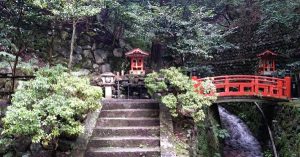 FRANK ARJAVA PETTER
Guest Lecturer and Author
Dai Shihan & Vice Chairman of the Jikiden Reiki® Institute of Japan
Virginia Beach, VA
MAY 14-21, 2018
10:00 A.M. – 6:00 P.M.
Why study Jikiden Reiki® with Arjava?

Why study Jikiden® Reiki with Arjava?
Reiki is a simple form of energy healing from Japan known as "shin shin Kaizen Usui Reiki
Ryoho," which translates to "Usui treatment for the improvement of body and mind." Jikiden®
Reiki is the original Reiki presented with credibility and clarity as it was taught to Chiyoko
Yamaguchi in 1938 by Dr. Chujiro Hayashi. Arjava studied directly with Chiyoko Sensei in
Kyoto when he lived in Japan. He offers:
– An authoritative history with authentic documentation
– A Japanese Reiki with no Western ties
– A deep Jikiden® Reiki practice successful with chronic illness
– A proven approach that is safe and effective
– A very simple, non-religious therapeutic modality
– Concepts and methods not previously taught in the West
– A Japanese certificate from Kyoto
Jikiden Reiki®:
• Includes teachings and techniques new to the West
• Is rich in Reiki history and Japanese culture
• Provides a direct Japanese link to the Usui Reiki lineage
• Offers skill based learning and confidence for those new to Reiki
• Deepens the knowledge and understanding of Reiki for those with previous Reiki training
Your Jikiden Reiki Investment
Practitioner Training
Shoden and Okuden $ 900
(Resit/Review $300)
May 14 thru May 18
Teacher Training
Shihan Kaku Course (Assistant Teacher Level) $1550
(Resit/Review $525)
May 14 thru May 20
Fees for Shihan Kaku include re-sitting of Shoden and Okuden in addition to a two-day seminar.
Shihan Course (Teacher Level) $1200
(Resit/Review $625)
May 14 thru May 21
Fees for Shihan include re-sitting of Shoden and Okuden in addition to a three-day seminar.
Non-refundable Deposit of $250 is required to reserve your space. Full Tuition is due 30 days prior to class or by April 14, 2018. Credit Card payments are accepted. No refunds are given after May 1, 2018
Information and Registration:
For More Information and/or Registration contact:
Deborah Pecka, Shihan
814-207-5294
deb@reikicenter4you.com
www.reikicenter4you.com
For Registration Form, Accommodation & Travel Details see below detatils
Local Organizer and Contact Person: Deborah Pecka, deb@reikicenter4you.com or 814-207-5294
ORGANIZERS: Deborah Pecka, Terri Lagozzino and Julie Lomas, Shihans, Jikiden Reiki Institute
Registration and Seminar Fees can be paid by check or credit card.
Payment Types: Check and Credit Card.
Seminar Location and Hotel Information:
Virginia Beach Resort Hotel & Conference
2800 Shore Drive, Virginia Beach, VA, 23451
(800) 468-2722
http://www.virginiabeachresort.com/
A "Block" of rooms have been reserved for seminar guests at a reduced pricing; however, when you call to reserve your room(s), YOU MUST mention the Jikiden Reiki® Seminar when registering at the hotel. The price listing is below.
$139 Single or Double Triple $149 Quad $159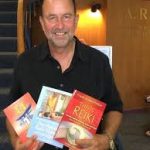 Frank Arjava Petter is the Vice-Chairman of the Jikiden Reiki® Institute of Japan, located in Kyoto, Japan.
Arjava has been teaching Reiki since 1993 but his deeper and internationally celebrated involvement with Reiki began when he "discovered" the grave and memorial of Reiki founder, Mikao Usui, in Tokyo, as well as, original documents by Usui and his students.
A world renowned author, Arjava has written many books on Reiki including his most recent and comprehensive, "This is Reiki".
Jikiden Reiki® Seminars taught by Arjava are accredited by the Jikiden Reiki® Institute of Japan.
Participants will receive Certificates from Kyoto, Japan.