Hi my name is Chrysa Wyland. I am a Certified Health Coach and am licensed by the International Association for Health Coaches. I am also a Reiki Practitioner and Essential Oils professional.
I work with individuals to help bring their bodies back into balance through diet, exercise and relaxation techniques. I educate my clients to make healthier food choices in their daily lives and identify any foods that may be sabotaging their health goals. As well as help with time management skills to incorporate exercise and healthy habits such as meditation into their daily lives.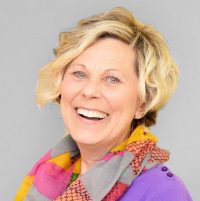 My name is Deborah Pecka and I am an N.D. and Certified Natural Health Professional. I am a Reiki Master/Teacher and Practitioner. I will be working WITH Chrysa to assist our clients with transitioning into a healthier lifestyle.
---