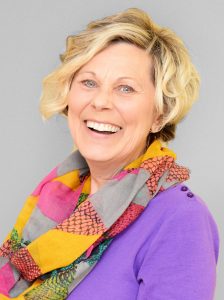 DEBORAH L PECKA, CNHS
Owner/Operator
Shihan, Jikiden Reiki® Institute, Kyoto Japan
Jikiden Reiki Practitioner
Deborah is a "teacher" of Natural Health, Certified Natural Health Specialist, and Shihan (Teacher and Practitioner) within the Jikiden Reiki®Institute in Kyoto, Japan. She is also Master/Teacher level within the Usui/Tibetan Reiki Ryoho (Western Reiki) practice. She is a Certified Infant Massage Instructor for Parent/s Caregivers through The HypnoBirthing Institute. Deborah began her career in the banking industry and taught post-secondary education within the business administration and medical office administration programs for an Accredited Career College environment before accepting the position as Director of Financial Aid. While establishing Reiki Center for Body and Mind, Inc., Deborah continued to increase her knowledge with Complementary and Integrative care and continued her responsibilities as the Director of Financial Aid. In 2013, Deborah resigned her position in the corporate environment to have additional hours to build and follow the Center's Mission of educating and offering Integrative Care to the community. Deborah continues the path to bring the most true, in her eyes, and authentic teachings of Reiki. The Jikiden Reiki® Institute was established to bring the "original" teachings of Dr. Chujiro Hayashi (Student of Mikao Usui) Reiki to the United States from Japan, without Western influence.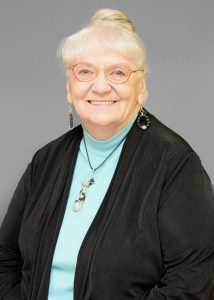 JANNETT TREXLER
Independent Contractor
Jikiden Reiki Practitioner
Jannett retired in 2007 from a very active professional life. Since retiring, Ms. Trexler became involved with Reiki Center through her training with Reiki for Caregivers and continued her Reiki training to become one of the Reiki Practitioner members of the Reiki Center Team. As such, she has become involved in volunteering throughout the central Pennsylvania area, assisting with demonstrations of Reiki at Health and Wellness Events giving Reiki sessions for both public and private programs. Ms. Trexler was instrumental created a Reiki Clinic at a local long term/short term care facility in Hollidaysburg, PA. One day each week, Reiki practitioner volunteers provided Reiki sessions for both residents and staff: 368 sessions were documented.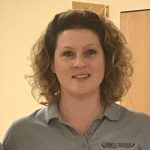 Christina Clark
Independent Contractor
Jikiden Reiki Practitioner
Christina is a devoted stay at home mom and natural caregiver who thrives on helping others. She has been an active participant in her school's PTA and served in the AmeriCorps volunteer program. She believes a holistic, all-natural lifestyle leads to a joyful and fulfilling life and wants to spread the knowledge of Reiki. Her passion for natural healthcare began while raising her children and has since developed a line of skin care products that continues to grow. She is a Jikiden Reiki practitioner as well as an Essential Oils Wellness Advocate, and ready to expand her knowledge of natural healing into reflexology, essential oils therapy and massage.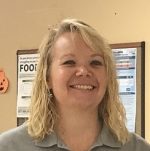 Jaclyn Biddle
Independent Contractor
Jikiden Reiki Practitioner
Jaclyn studied Child Psychology and completed her internship at St. Christopher's Hospital for Children Oncology department. She is certified in Early Childhood Education, and operated a daycare center to be closer to her children. She believes that a healthy body begins with a healthy mind.
After relocating with her family, Jaclyn became employed as a Restaurant Manager where she realized her talents and love for helping people weren't being put to their best use. She made the decision to peruse her first love, helping people, and changed direction to follow her passion in holistic medicine including Reiki and Essential Oils. Jaclyn enjoys volunteer work and wants to share Reiki with as many people she can meet. She is currently a certified Jikiden Reiki practitioner, Essential Oils Wellness Advocate and interested in expanding her skill into Massage, Chromotherapy and essential oils therapy.
R. MARK JOHNSON
Independent Contractor
Jikiden Reiki ® Practitioner
Western Reiki Master/Teacher Level
Mark is the owner of a video production company in Hollidaysburg, PA. For over 25 years, he has provided the community with professional production of videos. After years of interest, he studied to become a Reiki Practitioner. His interest in Reiki grew, and he is now an Jikiden Reiki ® Practitioner and is a Western Reiki Master/Practitioner. He was an integral part of the Volunteer Group at a local long term/short term care facility on a weekly basis. He is one of the Reiki Center's most active participants/volunteers for the events and provides services within the Center as an Independent Contractor. Mark continues to run his successful video production company and welcomes his Reiki clients.

Timothy Troutman
Independent Contractor
Jikiden Reiki® Practitioner
Western Reiki Master/Teacher
Tim is a Reiki Practitioner and travels with the Reiki Center to demonstrate Reiki. His interests lie in natural wellness and that began at a very young age. Tim works with Reiki Center to present and demonstrate Reiki for our community events and continues his Jikiden Reiki® education.
ROSE KLATT
Independent Contractor
Western Reiki Master/Teacher
Rose is a Reiki Master/Practitioner. She has been doing volunteer work for over 30 years at the long-term/short-term care facility in Ebensburg and has been asked to expand the volunteering to a second facility. She is a mother of four and has been involved with Reiki as a Practitioner and continued her Reiki journey to Reiki Master/Practitioner level. She has current plans to continue beyond that to the Karuna Reiki® Master/Practitioner level. She volunteers with Reiki Center events providing Reiki demonstration sessions.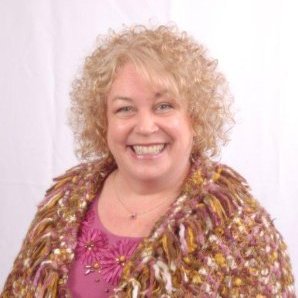 Sandra Albright
Independent Contractor
Reiki Practitioner
Certified Aromatherapist
Sandy Albright is a Reiki practitioner, Certified Aromatherapist, Certified AromaTouch Technique provider and former Penn State Master Gardener. She lives in Altoona with her husband and has practiced organic sustainable gardening for the past 25 years. Her passion lies in permaculture and sustainable living which includes a centered spirit, mind and body. Sandy travels with the Reiki Center to present and demonstrate Reiki for our community events.